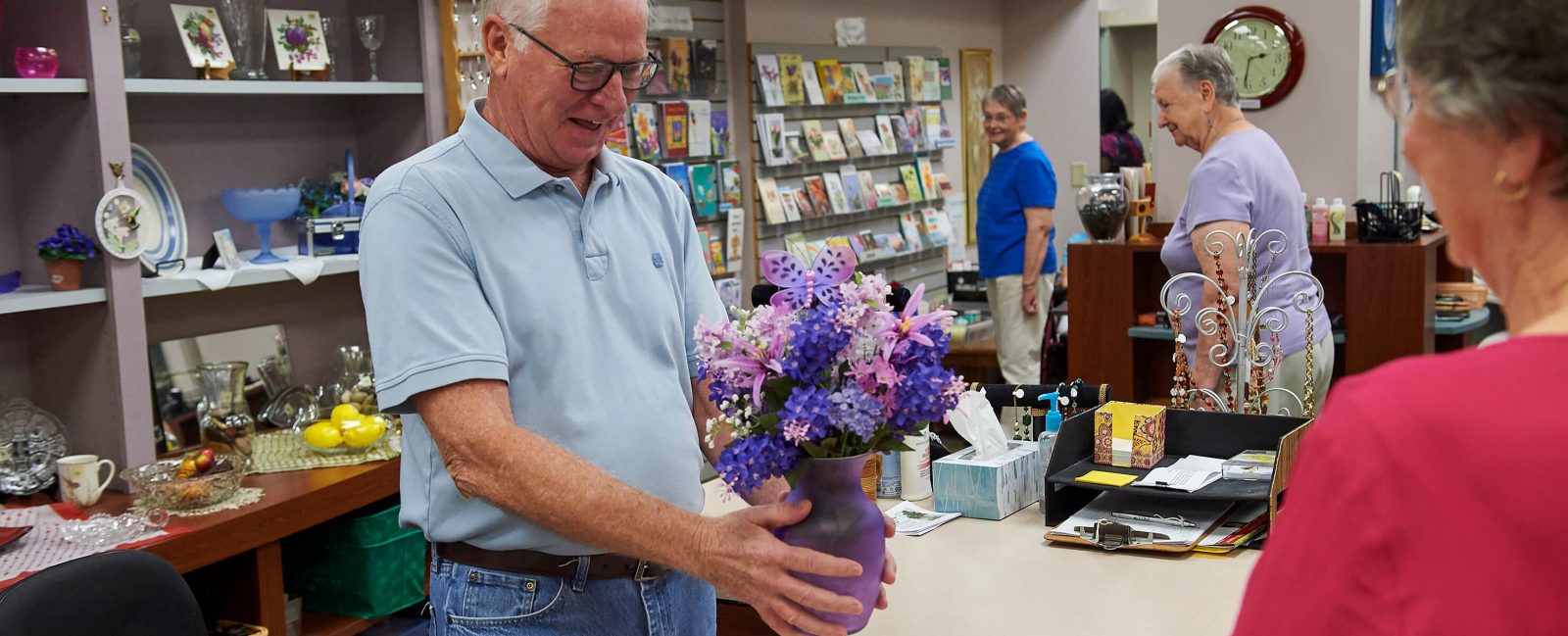 What Not Shop and Furniture Store
Resident-run thrift shop gives back to the community.
Hidden treasures abound at Lakeview Village's busy secondhand store, the What Not Shop. A dedicated crew of more than 75 resident volunteers takes pride in sorting, arranging, and marketing an ever-changing array of merchandise. On any given day at the What Not Shop, you'll find home décor, kitchen items, clothing, and gently used furniture. All proceeds benefit community projects at Lakeview Village.
Open to the public: All are welcome to visit and shop at the What Not Shop.
9100 Park Street Lenexa, KS 66215
Hours:
Monday – Thursday       2:00 p.m. – 4:00 p.m.
Tuesday – Wednesday – Friday       10:30 a.m. to 12:30 p.m.
Saturday       10:00 a.m. – 12:00 p.m.