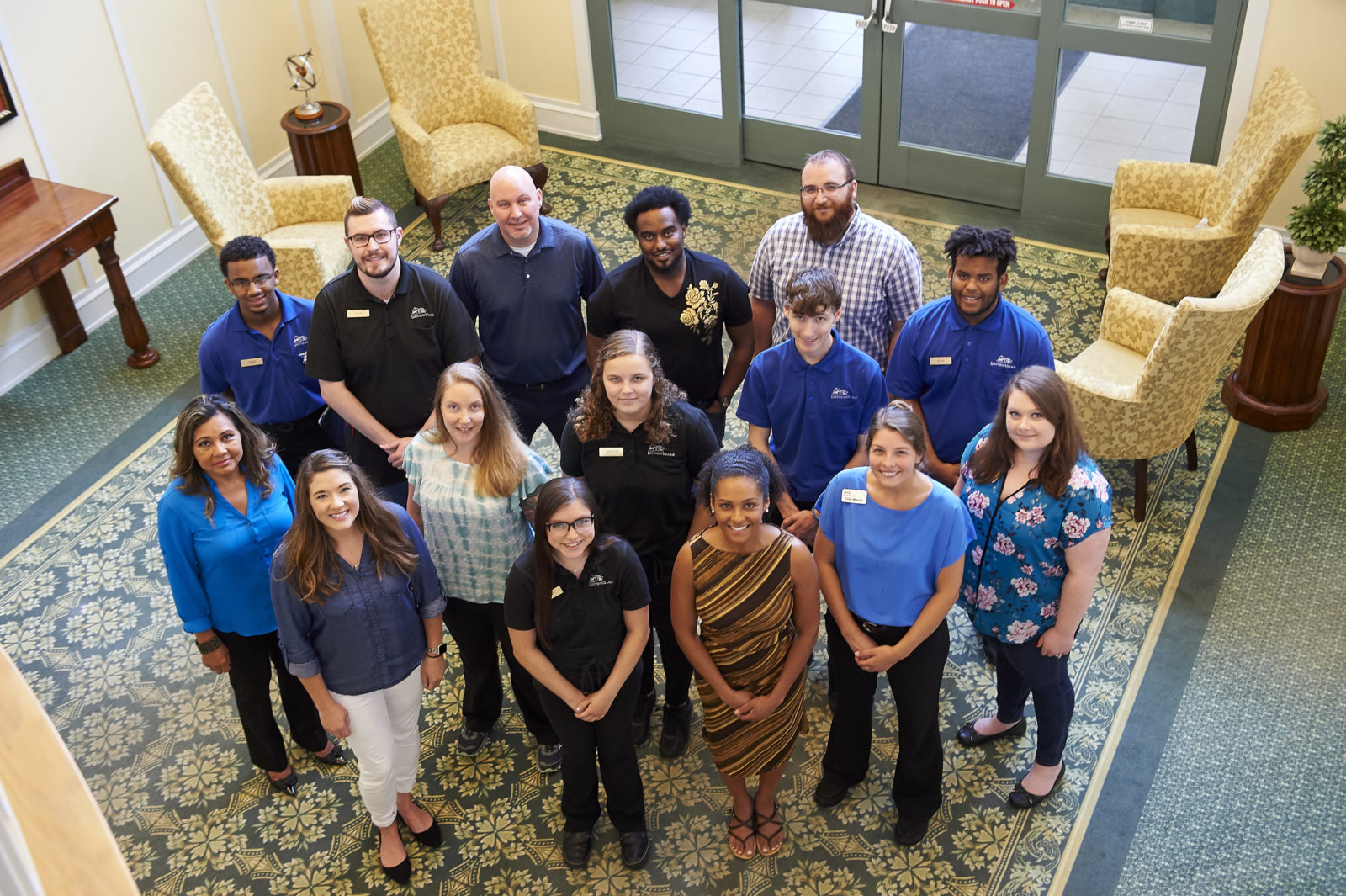 Careers
Dedicated to being a great place to live and work.
Lakeview Village takes pride in the friendly and professional team of 600 staff members who help us achieve the best service possible for the residents, clients, and children we serve. We seek employees who share our core values of integrity, growth, respect, optimism, and community. In return, we're dedicated to providing employees with a satisfying work environment, competitive salary and benefits, and the training necessary to deliver exceptional customer service and quality of care.
Career opportunities at Lakeview Village
Find the position that is best for you.
An established not-for-profit organization, Lakeview Village is one of the largest employers in Lenexa, Kansas, and the largest retirement community in the state. We offer a wide variety of career opportunities in accounting, activities, child development, dining services, facilities, healthcare, human resources, information technology, sales and marketing, and rehabilitative therapy.
Competitive benefits make this an attractive place to work.
Lakeview Village offers competitive benefits*, starting the first of the month following 60 days of full-time service. Benefits are available to full-time employees who work 30 hours or more every week.
Benefits
Medical, dental and vision insurance
Life insurance
Supplemental insurance
Cafeteria Plan (Section 125): Premium Savings and Flexible Spending Account for medical and dependent care expenses
Health Savings Account with employer match
403(b) retirement savings plan with employer match
Six paid holidays/year for full-time employees
Paid-time off (PTO)
New employee orientation
Continuing education
Education assistance
Additional employee benefits include:
State-of-the-art fitness and aquatics center
On-site child care (discounted rates for employees)
Meal discount
Employee referral bonus program
*Benefits are subject to change.
Lakeview Village is an Equal Opportunity Employer and maintains a policy of equal employment for all qualified applicants and employees. We will make reasonable accommodations that will allow applicants with a disability to complete the application process. If you require an accommodation, please call Human Resources at (913) 744-2435.