A Classic Holiday Variety Show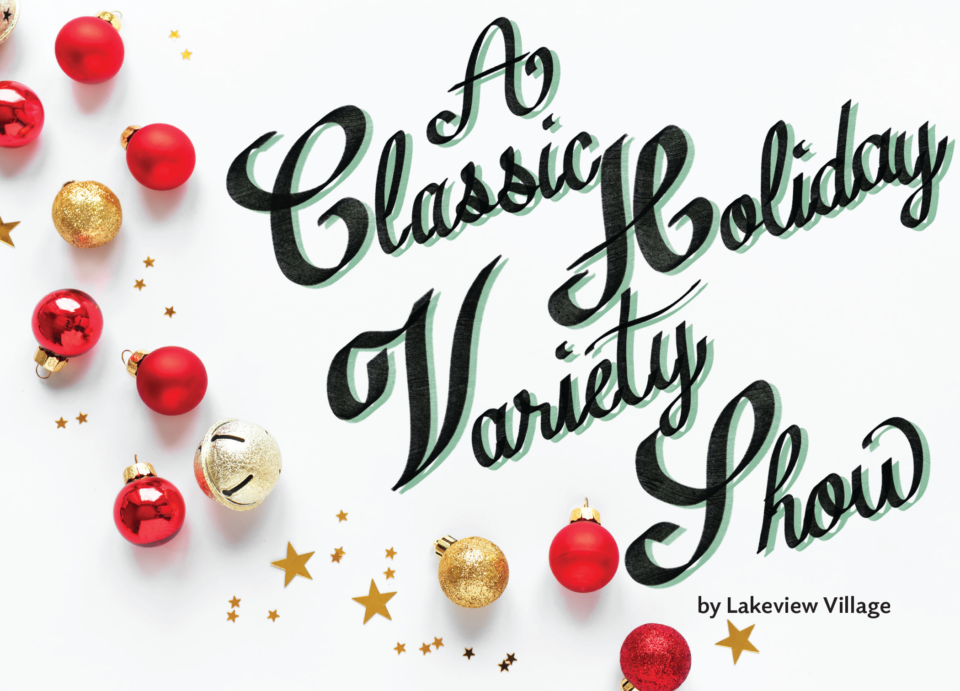 Join us Tuesday, December 8
at 10:30 a.m.
In this special virtual event, host Joel Nichols will bring you professional musicians, festive holiday sounds, guest celebrity interviews, and heartwarming holiday messages. And perhaps there will be a laugh or two.
(We could all use a little more HoHoHo this year,
don't you think?)
Merry, Bright and Virtual
On December 8 at 10:30 a.m. from the comfort of your cozy home, click the provided link for sounds of the season. Sit back and enjoy the spirit of the holiday season with Lakeview Village!
RSVP Now
Look who's part of the holiday cheer!