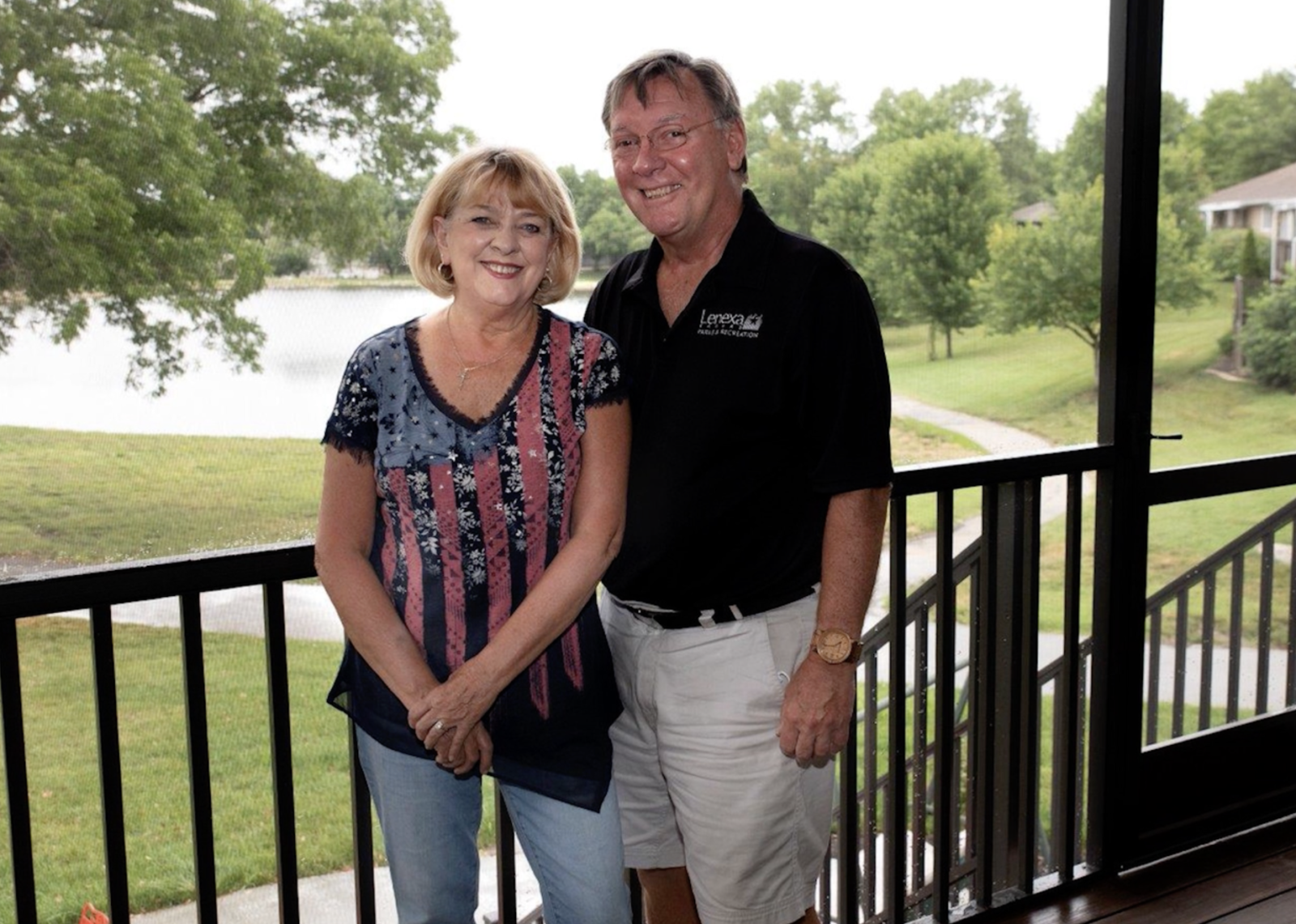 Craig Denny – Civil Engineer, City Council Member, Lenexa Fan
Craig Denny is the perfect example of a Lakeview Village Retirement Community resident.  Retired and active.  His decision to move here, he says, was an easy one. Afterall, he knew all about Lakeview Village Retirement Community in Lenexa before he ever moved in.  He was invited to serve on their Board of Directors years before because of his tremendous involvement in the Lenexa community.
Craig is a retired civil engineer who has been active in Lenexa for decades.  He was a board member of the Lenexa Parks & Recreation Department and on the board of the Shawnee Mission School District. He spearheaded Lenexa's 100th Anniversary celebration, co-led Lenexa's Vision 2030 campaign and has even chaired the Lenexa Chamber of Commerce. So, when his name appeared on the November ballot in 2021 as a candidate for the Lenexa City Council most residents knew his name and must have liked him because he won.
Now Craig's focus is on the city council job.  He's a huge fan of Lenexa and feels great about it's development and future. The new Lenexa City Center sits just west of I-435 which is geographically smack dab in the middle of this community, which is 11 miles east and west, and 4 miles north and south.
"It's progressed very well in an orderly manner. We have another third of the city to build out.  We're at 55,000 people and could be at 80,000 people but the build out is in a logical and orderly manner.  That's important for a good mix of residential and commercial property taxes, for our residents, to provide excellent service, and reduce the mill rate whenever we can."
While the new City Center is getting a lot of attention, Craig feels it's important to pay attention to ALL of Lenexa, including Old Town where the Lenexa Community Center will soon get a facelift.
Craig says good governance requires good people, common sense people, and people without an agenda.  He's proud that Lenexa's leadership consists of those types of residents.
Craig is also proud to call Lakeview Village home with his wife, Janet, both in their early 70's.  In early 2020, they moved into a Villa that backs up to one of the lakes. Craig says they are both a fan of the active residents, the beauty of the 100-acre campus and the maintenance-free living.
"I don't want to take care of a house anymore. I don't want to mow the yard. I don't want to have to paint it. I don't want to replace a water heater. I don't want to do any of that stuff."
Since Craig and Janet qualified medically for Lakeview Village, they will never have to worry about their healthcare needs in these retirement years, because it is a LifeCare community.
"So, we did this for ourselves, and we did this for our children."
Now Craig has more time to use that servant's heart of his for the betterment of Lenexa too.