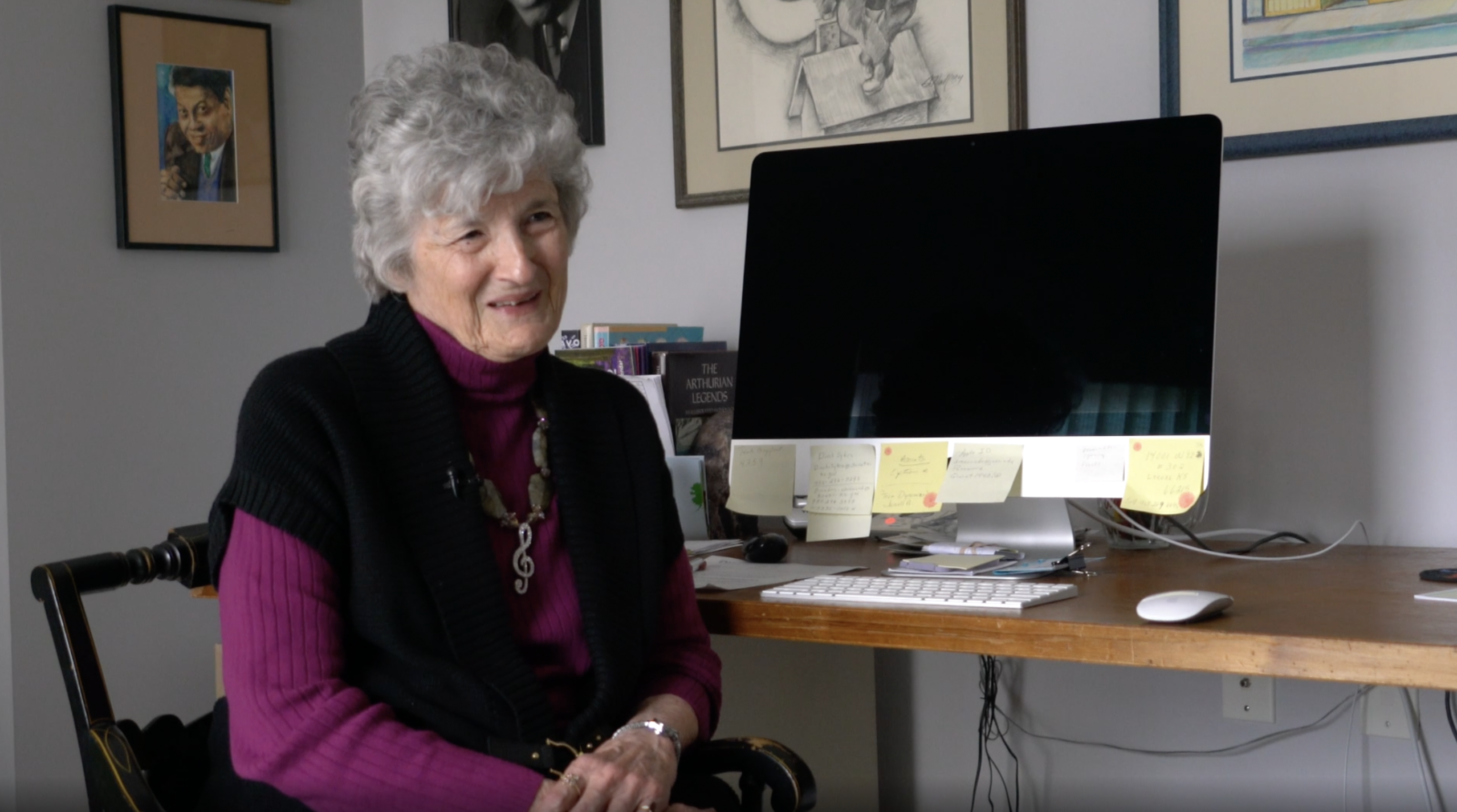 Doreen Maronde – Music Enthusiast, Jazz Lover
Kansas City Jazz history is one of the first unique qualities Doreen Maronde learned about when she arrived to town in the late 1980's.  She had accepted the position of Kansas City's Director of Culture Arts and almost instantly began working on the Kansas City Jazz Festival.    
Today, Doreen is a Lakeview Village resident who actively keeps her passion and interest in music alive by running the Ruel Joyce Classical series and Jazz series…about 30 recitals a year for 30 years!  Each recital is a free, hour-long concert for anyone who is willing to come to JCCC to listen.  On this particular Tuesday, it's safe to say, great jazz vocalist Angela Hagenbach will have an audience to listen.   
Doreen appreciates when people come together to experience live jazz music with others.  She says, our attention stays focused on what we're hearing, seeing, and feeling with the music. When we're home listening through a digital device it tends to be more like background music while we do other things, thus we aren't typically as engaged.   
Love for Kansas City Jazz led Doreen to Frank Smith, one of Kansas City's greatest jazz pianists and band leaders.  She remembers their first conversation about pairing up the right musicians for jam sessions at the Jazz Festival. Doreen admits she was doing it all wrong and Frank's way was the right way.  She calls him a wonderful teacher of jazz and of life, who happened to become her husband.  
 Kansas City Jazz is special in many ways. Back in the 20's, jazz musicians who were part of the T.O.B.A. circuit or the Theatre Owners Booking Association, came through Kansas City.  It was the vaudeville circuit for African American performers.  It was also the Tom Pendergast era when booze still flowed in Kansas City despite prohibition, keeping nightlife alive in this city.  
Kansas City's jazz sound is also unique. Watch this video to learn from Doreen how our jazz sound is different and why it stands out from other jazz regions. Plus, get a behind the scenes look with Doreen on a Tuesday morning at Johnson County Community College, for the last recital in the 2022 spring series.