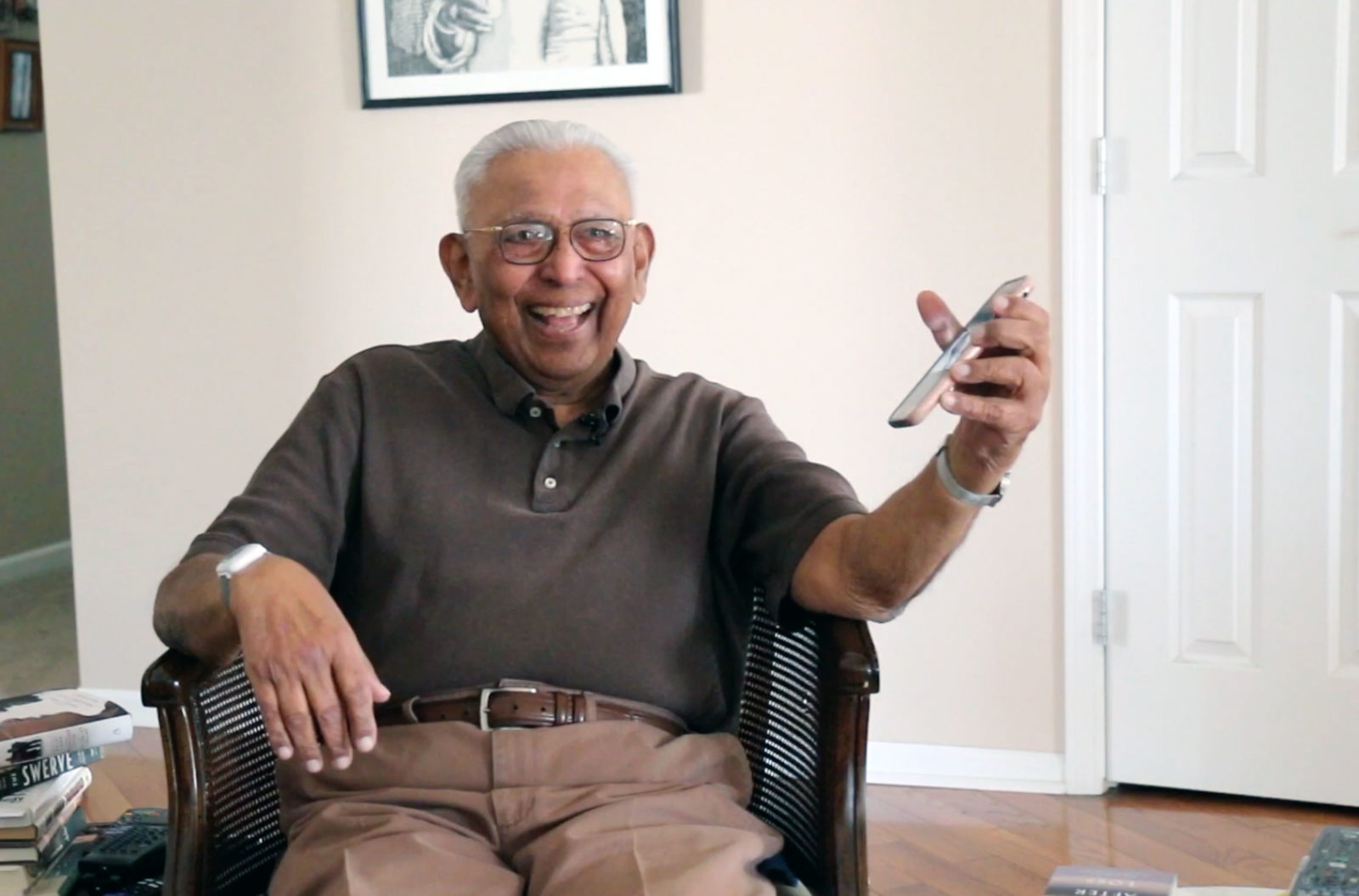 Plastic Surgeon Dr. Mani Blazed a Medical Trail All Around the World
Groundbreaking Medicine from an Indian Doctor Dr. Mani Mani was recruited from his native India to run KU Medical Center's Burn Unit back in the 70's. What started out to be 5 years turned into the rest of his life. Don't think for one minute it was a boring life because Dr. Mani's groundbreaking protocol created a ripple effect across the state of Kansas and literally around the world. Burn medicine is better today because of him.
He always believed in the importance of connecting with his patients to help them heal. So, he asked paramedics who would bring trauma patients to the burn unit to always tell them that Dr. Mani was there waiting for them.  Dr. Mani said, patients would be wheeled into the hospital, look at him and say "are you Dr. Mani?" He felt like at that moment, he could win their trust that they would be in good hands.
Dr. Mani also believed in the medical "team" concept when other doctors and hospitals were still treating nurses like nurse maid helpers.  His approach in the 70's was that every medical professional on the team had a right to an opinion about what they believed the patient needed.
"Why would I tell them what to do? They are educated to do their jobs. Let them do their jobs!"
Today Dr. Mani is retired and living at Lakeview Village Retirement Community in Lenexa, though this Emeritus Professor does teach a time or two at the hospital each month.  What he wants young medical students today to learn is to stop "using Dr. Google for the answers" and start paying attention to bed side manners. He believes medical professionals have gotten away from adopting one of the most healing concepts in their field – the benefits of touch. Dr. Mani believes touching a patients hand or giving them a hug has healing ability that is unfortunately no longer socially appropriate.
Many of his groundbreaking methods were approved by the state of Kansas and sent him across the state educating doctors and setting up a second burn unit in Wichita.  His team of medical professionals and his protocol always went with him. Once every hospital in the state had been trained, he was asked to take his same protocol around the world, so he did.  He opened burned units in Malaysia, Central Asia and Australia which are still running there today.
Dr. Mani has enjoyed some travel since retirement and plans to enjoy even more. His next trip – to see the tulips in full bloom in the Netherlands!