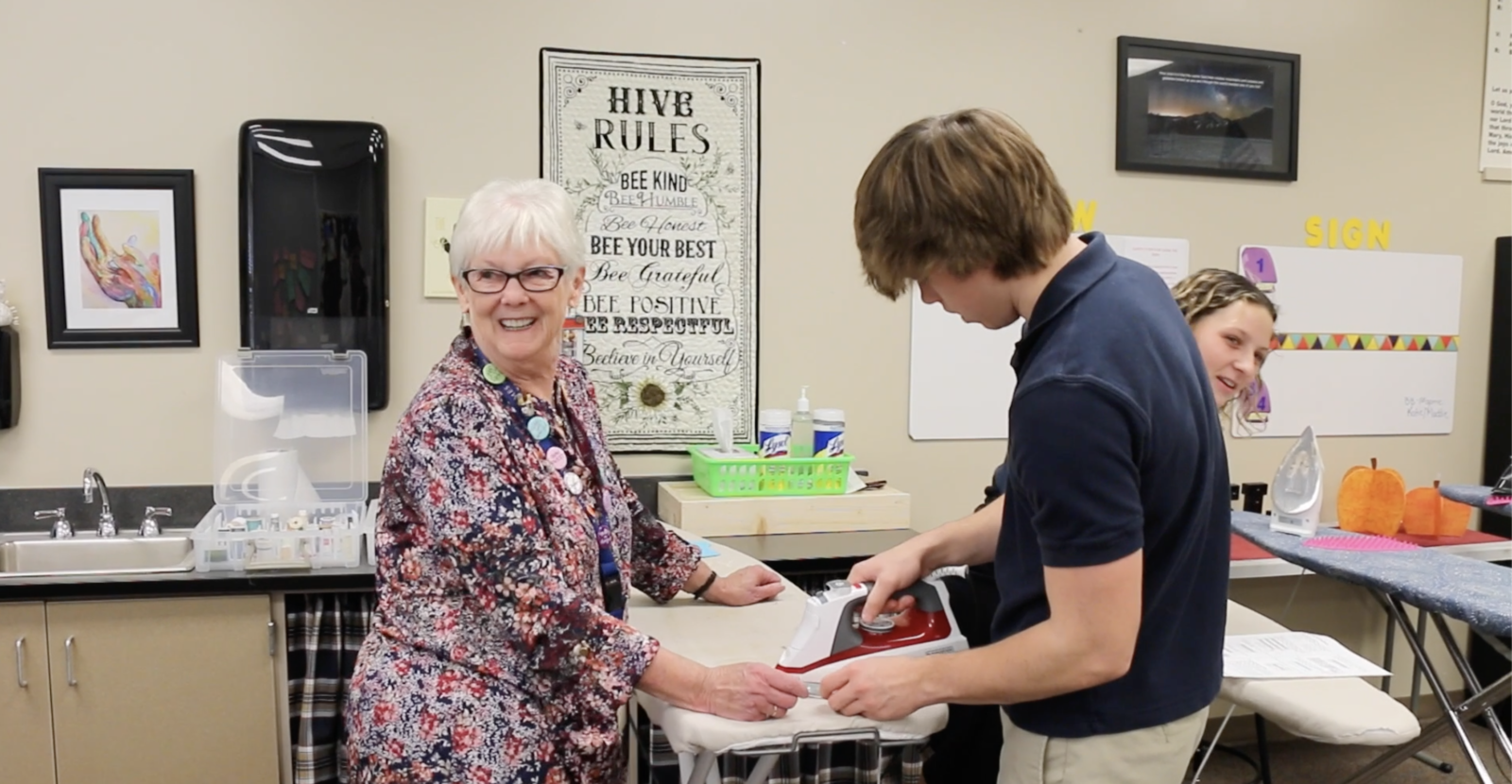 A love for sewing transfers into the classroom
Jeannie Nunn has been sewing for as long as she can remember and quilting for the last twenty years. 
"The most special projects are the ones I've made for other people," Jeannie said.  
After losing a dear friend, she decided to make a t-shirt quilt for her friend's children for Christmas. 
"That was really touching for me. It kept her memory alive for me."  
Another special project was making a quilt for her husband's 60th birthday and having everyone sign it. 
Jeannie balances all her special sewing projects at home with her many sewing machines.  
"I have five sewing machines, all for different purposes though! I've got to have them all, and I think some other people would agree with me on that," Jeannie laughed.
"I have a travel machine, a bigger domestic machine for quilting, a serger that I don't know how to use, and a big quilting machine that's self-driven."  
Jeannie said her Villa at Lakeview Village has plenty of room to handle all of her sewing equipment. She especially enjoys the lower level where she can keep all her sewing projects, including a sewing space in the guest bedroom.  
There are so many other reasons why she loves living at Lakeview Village, apart from the space to keep her sewing machines.  Jeannie appreciates that this is a Lifecare Community.
"I like that it's a place where we can live at all stages of life, and that it feels like a small town. We have a doctor, a food pantry, a bookstore, a bank, restaurants." Jeannie said. "And then we have activities galore! There's something for everyone. Since the majority of residents are in Independent Living, it's really a physically active community. There are people who go from one class to another class to another, because there's so much going on!"  
When she isn't taking a swimming class or working on a sewing project at home, Jeanne is teaching high school sewing at St. James Academy. She says the best part of teaching is working with the kids and helping them learn skills they can use for a lifetime.  
Watch the video to learn just how passionate Jeannie feels about working in the classroom teaching young people sewing skills.