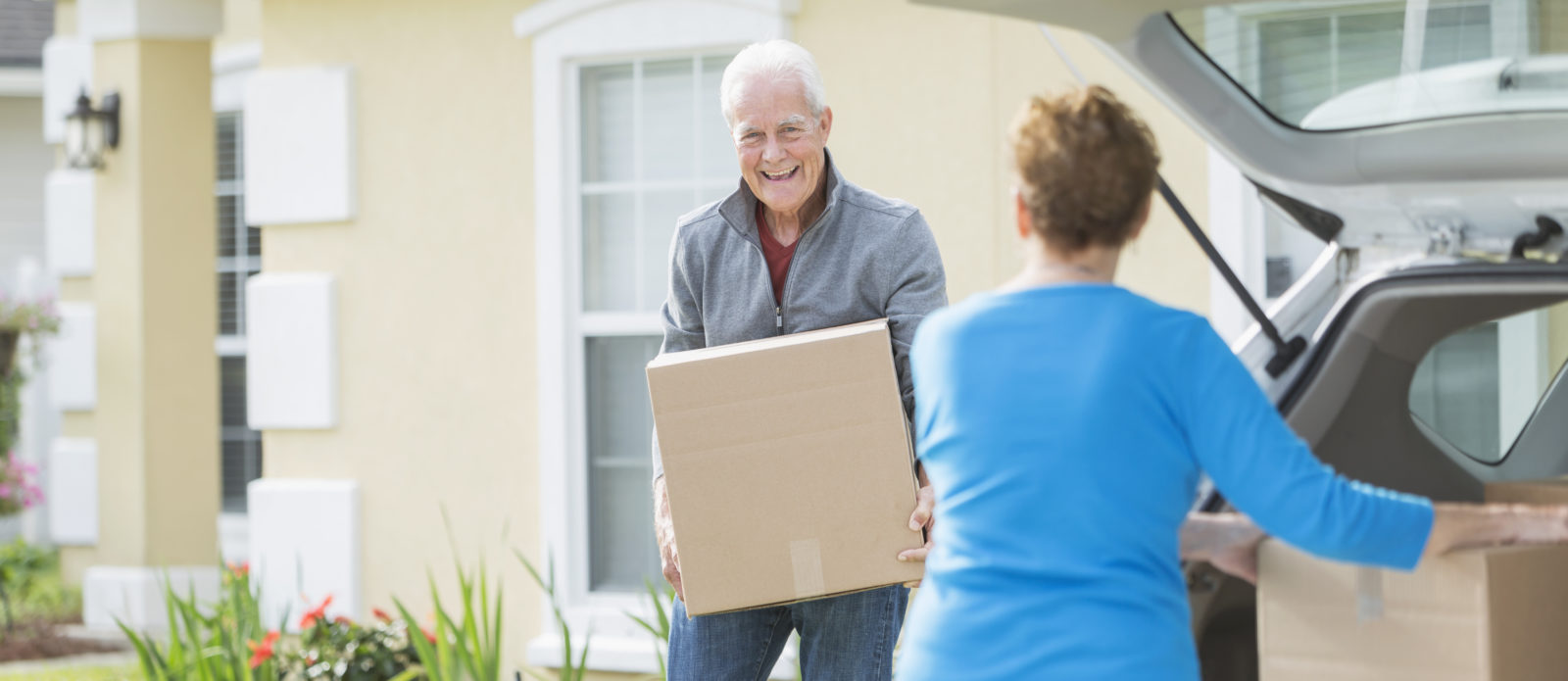 How do I begin to downsize?
On Wednesday, March 24th, Lakeview Village hosted a Virtual Event about downsizing and what to do with a lifetime of "stuff" when it's time to start paring down and cut back your belongings.
The live event, which attendees could watch digitally via computer, tablet or smart phone, featured tips and tricks from a professional organizer who specializes in working with seniors, Karen Swart. Her goal was to give attendees confidence in taking on a project like downsizing.
Swart began by getting clear on what downsizing really means—it might start with the desire to clean and declutter your home, but downsizing is simply deciding you want fewer belongings (whether or not you're planning a move to a smaller footprint home or apartment).
Swart, who owns the Kansas City-based business Organizing-Etc., said that the best place to begin downsizing is to take a moment to recognize how the prospect makes you feel (excited, hopeful, overwhelmed, sad, worried). She wanted those facing such a project to know that all feelings are valid and encouraged them to acknowledge their feelings, whatever they are.
She made sure to mention that as a professional organizer, she and others in her field are available to help, and that the job of professional helpers is to "guide you" rather than "make you" let go of things. A good organizer will make sure to keep things moving, direct the work and help provide resources as you decrease your belongings. "Think of a professional organizer as a project manager," Swart said.
Swart walked attendees through an almost 90-minute presentation covering:
Five reasons why letting go is so hard
Getting your resources in order (resources include dedicated time for the project, thinking about a project budget, friends and family who may help, city/county services and other professional services)
How to best use your time
How to categorize/prioritize (things to keep, things to gift, things to sell, things to donate, trash/recycle)
Knowing what to keep (things that get regular use, things you have adequate space for, things that have very strong sentimental value, items that fit your current or future lifestyle).
Dealing with sentimental items (pro-tip, deal with years and years of printed photographs by digitizing and compressing them onto a computer hard drive)
The best way to approach gifting items to friends and family (ask if they want the item, listen to the answer and don't take offense or set a date for them to come get it)
Tips for selling items (use digital platforms, always keep your safety in mind, consider an estate or garage sale, get valuable items appraised)
Lists of items that sell well and things that are more difficult to sell
List of charitable donation centers and the organizations they benefit (as well as which ones will come pick up your donations for free)
Common rules for donating and how to handle tricky items
How to handle paper items (what to keep and for how long, what to shred, shredding services and events)
Researching free services and getting free boxes
At the end of the presentation, Swart answered questions from those watching, including ones like:
What's the difference between an organizer and a stager (and do some professionals do both)?
How long should the whole process take?
What's a ballpark cost for organizing services?
What if there's hoarding involved?
If you'd like to watch a recording of the event, get a list of the resources mentioned above or have any follow-up questions, contact Lynn Tenbrink at info@lakeviewvillage.org or call 913-744-2449.