America's First Ladies: A Virtual Presentation
On the day before the 2021 Presidential Inauguration, Lakeview Village hosted a timely virtual presentation – America's First Ladies. The information presented is taken from a First Ladies Study conducted five times by Sienna College. The first one was done in 1982 and the most recent study was completed in 2014. In each of the five studies, it looks at 10 different areas.
To set the stage for this presentation it helps to understand more about the presenter. Leslie Goddard holds a Ph.D. from Northwestern University and master's degrees in museum studies and in theater. Leslie has been lecturing and performing on topics in history for more than fifteen years, with particular expertise in the fields of women's history and U.S. History. The first time Leslie presented for Lakeview Village guests was during the pandemic when she entertained attendees virtually as Amelia Earhart during her 1937 Flight Around the World.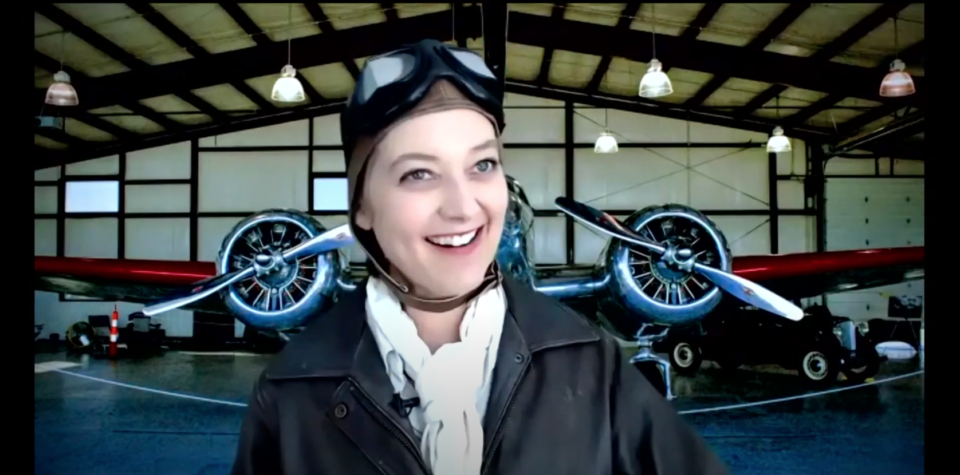 Highlights of Leslie's Presentation
The 2014 study conclusions ranked the top 5 First Ladies of our Nation this way:
Eleanor Roosevelt
Abigail Adams
Jacqueline Kennedy
Dolley Madison
Michelle Obama
Interestingly enough, Eleanor Roosevelt has held that top spot on the list in all five studies conducted. Leslie told us that Eleanor continues to be one of the most active, most significant First Ladies because she was a champion of human rights. She persuaded the US to support the United Nations – even becoming the country's first delegate and first chair of the UN Commission on Human Rights. She became an advocate of civil rights for African Americans and voting rights for women. She was incredibly outspoken and comfortable sharing her opinion even when she disagreed with her husband's policies.
Another interesting note to this group, according to Leslie is a First Lady who has always ranked in the top 6 on the list: Dolley Madison.  During the war of 1812, legend has it, that when Dolley knew the British were coming to burn down the executive mansion she saved the famous portrait of George Washington.  That portrait hangs in the White House today, its believed, because Dolley wouldn't leave it behind.
Just as there are First Ladies that rise to the top, there are those who fall fairly flat at the bottom of the list.
The 2014 study conclusions ranked the last 5 First Ladies of our Nation this way:
Margaret Taylor
Florence Harding
Letitia Tyler
Eliza Johnson
Jane Pierce
Why do they rank this low?  Leslie says, they are virtually unknown to historians and have little to no details about their lives documented. Their ranking doesn't reflect something scandalous but rather a lack of information about them or their time living in the White House.  Here's what we do know about one of them. Florence Harding (#36) was the first First Lady to vote for her husband. However, five days after her husband died, Florence gathered most of their personal documents and burned them. She was fearful they contained incriminating information that could be used against her husband.
Throughout history the First Lady has expressed various levels of interest in public life, political or social causes and interests, according to Leslie. "They've all shown different political approaches and different relationships with their husbands."
Leslie talked about two First Ladies who came from our part of the country: Mamie Eisenhower from Abilene, Kansas and Bess Truman from Independence, Missouri.  Even those two midwestern women were very different First Ladies. Bess kept more to herself and with her daughter, with little interest in public life.  Mamie, on the other hand, was a socialite and an influencer creating a societal fashion fondness of a specific color of pink which soon became known as "Mamie Pink."
Just as Melania Trump had her own personal style and made her own decisions about changes made to the White House décor and the Rose Garden, Leslie said that Dr. Jill Biden stated that she does not plan to give up her teaching career while her husband is in the Oval Office.
"Although, all first ladies are very different with their political approaches and relationships with their husbands, it's inspiring to learn that there is not a specific way that someone can be an admired presidential spouse."
To join the next virtual event at Lakeview Village Retirement community call 913-744-2447 to get your name on the list!