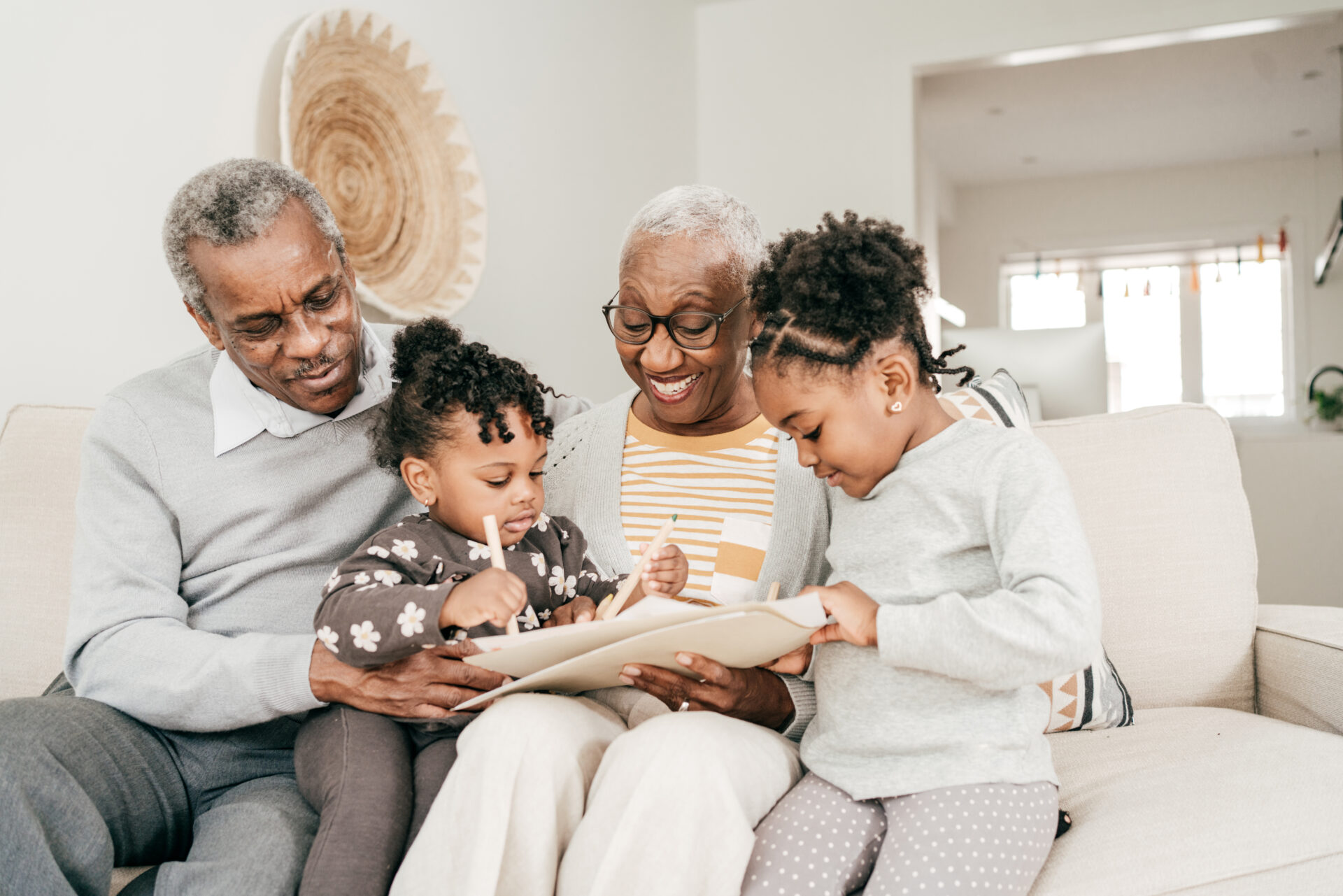 Protecting Your Legacy
For those who have spent a working lifetime trying to accumulate enough wealth to sustain you through the retirement years and leave something to the next generation, protecting that "Legacy" is a big deal. So when the thought of paying an entrance fee and monthly fees to a Continuing Care Retirement Community (CCRC) translates to "sticker shock," it is perfectly natural to be concerned. I would argue, however, that a CCRC could be a move that actually protects, rather than threatens, your legacy.
For many of us, the primary financial worry in our retirement years is the prospect of needing an extensive period of high-cost, long-term care of some sort. Now the ego of the typical "Alpha Male" might put one into a state of denial regarding this issue, and I am no exception. I will point to the fact that my father, a week shy of his 91st birthday, drove to the post office to get the mail (No, our small Ohio town had yet to offer home delivery!). He apparently felt a bit dizzy, decided to lie down on the cold ceramic tile floor and passed gently into the Kingdom of the Heavens. No long-term care for him!
My mother was not so fortunate. While she lived to the age of 95, the last five years or so were most difficult, as she needed increasing levels of expensive care as her once brilliant mind gradually deserted her. We used my share of the remaining family legacy to buy some patio furniture.
Today, my wife Marge and I count ourselves very fortunate to have two adult children who are doing better financially than we were at their age, so it is unlikely they will need any of our financial resources when we pass. They can buy their own patio furniture, thank you very much. Our primary financial motivation in moving to Lakeview Village was to ensure, to the extent possible, we would never be a burden, financially or otherwise, to our children. You may have circumstances that make it a priority for you to bless the next generation (or two) with your legacy, and I have friends for whom that is an important consideration.
For example, I know a couple at Lakeview who have three sons, two of whom are successful professionals today, with more than adequate financial resources. Interestingly, my friends count their youngest son as the most successful of the three. He was born with Down's Syndrome, and, while he is not expected to ever be financially self-supporting, he has held a steady job for decades, and is a most delightful person! For my friends, preserving a part of their legacy for this son's continuing support is a very high priority! And that is one of the reasons they decided to live at Lakeview.
A CCRC like Lakeview Village includes a long-term care program with benefits that are unlimited by the level or duration of care needed. The fees paid by the LifeCare CCRC resident remain essentially the same, no matter what their needs for long-term care. Deciding a CCRC is not for you can expose you to a financial risk that could seriously damage your financial legacy. The "going rate" for skilled nursing care in Kansas today is about $90,000 per year on average, and this is for one person in a semi-private room. Two people would of course be $180,000 per year. Ouch! A private room will average $102,000 per year.
Luck may be with you, but the odds aren't all that good. According to industry expert Brad Breeding of MyLifeSite, it is not uncommon for someone to receive care at home for several months or longer, followed by a 36-month stay in an assisted living facility, with almost 60% then requiring a nursing home stay of somewhere between nine months and a little over two years. All combined, this is a total of approximately 4-5 years of long-term care. In this scenario, the total cost of care could easily exceed $325,000 in the Midwest region.
This is daunting considering that it would be in addition to the approximately $245,000 that Fidelity Investments estimates the average retired couple will spend on healthcare- other than assisted living or nursing care expenses-during the span of their retirement years.
Consider these statistics:
• The average stay in assisted living is 29 months
• The average stay in a long-term care facility is 835 days
As a financial planner, I love working with clients who choose to live in a CCRC. Their expenses over a lifetime are so much more predictable when risks like the cost of long-term care are managed. No, the CCRC fees aren't cheap, but the peace of mind that results from the decision to move to a CCRC is infinitely better that the alternative. Your heirs will thank you!
[1] Genworth Cost of Care Survey 2019
[2] MyLifeSite
[3] National Investment Center (NIC)
[4] National Planning Council