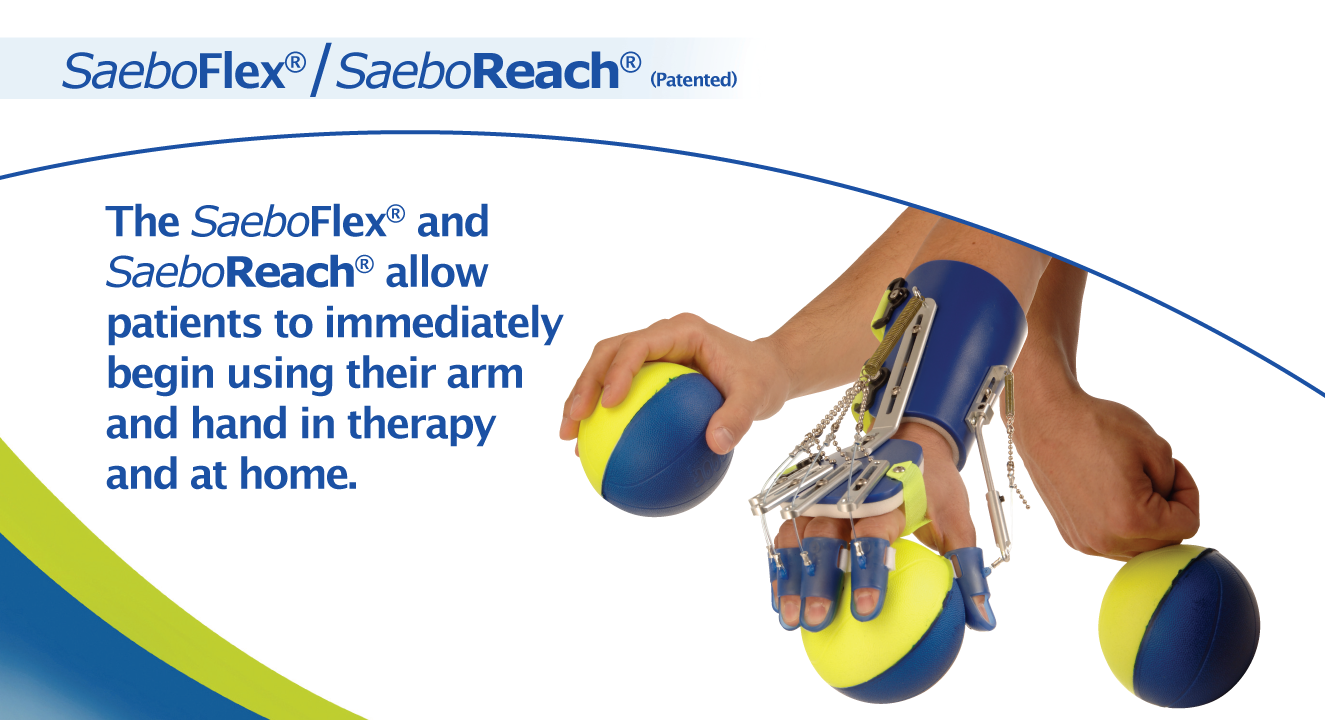 Reaching for Help with Rehabilitation Just Got Easier
It might look like something out of a science fiction movie but this functional, dynamic orthoses called the SaeboFlex or SaeboReach is specifically designed for individuals who are trying to recover from a neurological injury. The exciting news is that it is proving to be helpful for those who have suffered a stroke, a head injury, or a spinal cord injury. They are finding mobility again with this device. It allows them to immediately begin using their arm and hand in therapy and at home for everyday functionality.
This state-of-the-art equipment is just one of the cutting-edge therapies that can be found at Lakeview Village Outpatient Rehabilitation Clinic. It helps the patient keep the involved arm and hand in a functional position. It helps with thumb and finger extension so a grasp and release task can be accomplished.  It also offers a dynamic elbow extension system to facilitate functional reaching. When patients have the ability to perform grasp and release activities it means they can perform highly repetitive, task-oriented arm training, which is believed to be critical to recovery.
This is one of the many ways Lakeview Village Outpatient Rehabilitation Clinic helps both residents and non-residents recover after an accident or from another neurological problem. Did you know that you don't have to live at Lakeview Village to take advantage of its cutting-edge rehabilitation therapies?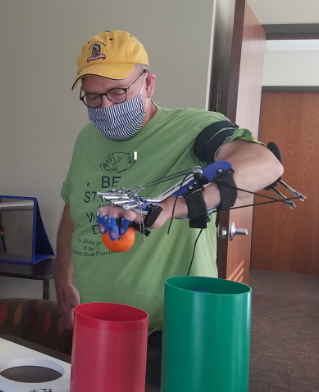 Lakeview Village Outpatient Rehabilitation is open and accepting rehabilitation patients. If you would like to learn more about the SaeboFlex or the SaeboReach, or if you have another question regarding our highly rated rehabilitation services, please give us a call at 913-744-2482 for more information. We would love to help you through what is likely to be a difficult time. Our well-trained therapists are here to serve you.
Peter DeVeau is a client of Lakeview Village Outpatient Rehabilitation, and Peter is shown here using Saebo Reach.