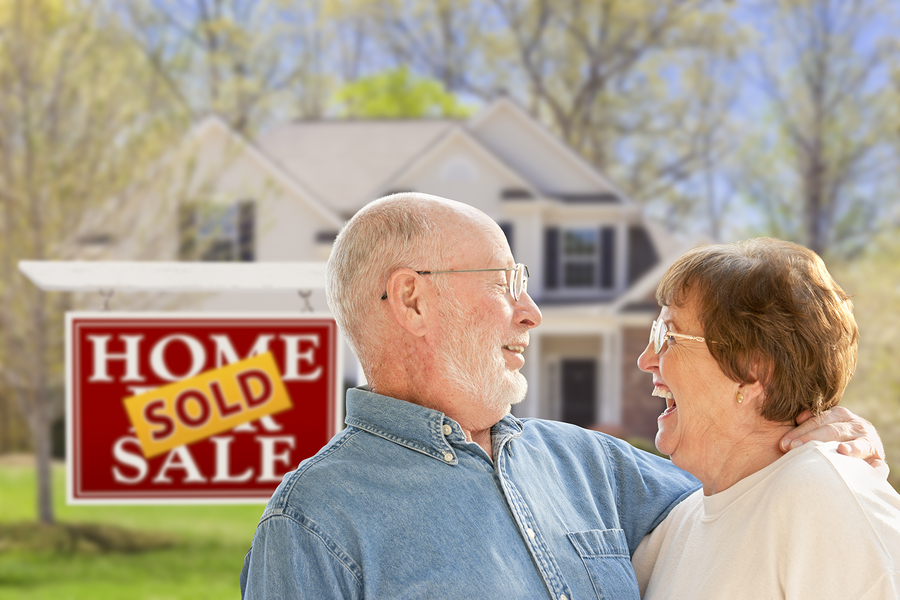 Pandemic Real Estate: Is It a Good Time to Sell Your Home?
Spring is typically considered the best time to sell a home. As the weather warms, interested buyers come out of hibernation, often with the goal of getting moved in before their children's school year starts in the fall. The COVID-19 pandemic has thrown a monkey wrench in the U.S. real estate market during what would typically be a busy season. But there may be cause for some optimism if you are considering selling your home.
Zillow recently predicted that home prices will drop 2 to 3 percent this year, but there are positive signs for real estate too. Svenja Gudell, Zillow's chief economist, says, "Housing fundamentals are strong — much more so than they were leading into the Great Recession — and that bodes well for housing in general." Gudell continues: "Despite the difficulties, we're seeing several signs that there is still a good amount of demand for housing, and buyers, sellers and agents are growing more comfortable moving transactions forward where possible."
With 30-year fixed mortgage rates at record lows, around 3.43 percent, now is a great time to be buying (or selling) a house from a financial perspective. And despite the pandemic, potential homebuyers are still interested.
In fact, according to data released last week from the Mortgage Bankers Association, mortgage applications jumped 12 percent from one week earlier, according to their survey data ending April 24. Additionally, the ten largest states had an uptick in home purchase activity, which may be a sign of the start of an upswing in the spring homebuying season, which was delayed by COVID-19.
>> Related: CCRC Move Prep: Tips for Selling Your Home Faster & for More Money
Expert real estate insights
I recently talked with Frank DeRonja of DeRonja Real Estate in Raleigh, North Carolina, to get his perspectives on the current real estate market. Frank, who has nearly two decades of experience in the real estate field, offered a few key insights for those who are trying to sell a home during the COVID-19 pandemic.
Seller flexibility
Whether it's fixing that squeaky door hinge, leaving window treatments, or shifting a closing date, hear your prospective buyer out. With everything going on right now and the real estate market tightening up a bit, sellers may need to be a little more flexible with buyer's demands/requests.
Location matters
You frequently hear that the three most important factors in selling a home are location, location, and location. And it's often true. Frank explains that the geographical market and different pricing tiers within the market will determine to a large degree your ability to sell your home. If inventory in your market remains tight, you should still be able to sell your home. But, as he notes, "Instead of getting ten offers on your home, maybe you just get three."
Supply and demand
Although there may be fewer buyers right now, there also will be many sellers who will de-list their homes until the pandemic subsides, so the buyer-to-seller equilibrium may not change that much in some real estate markets. "This appears to be the case right now for certain parts of the market in our region [central North Carolina]," says Frank.
>> Related: Aging at Home: Important Planning Considerations
A future surge?
One thing to ponder is whether there will be a surge in inventory down the road, again, when the pandemic tapers off. If those sellers who de-listed come back on the market once things start to "re-open," that potentially could make it more difficult to sell a home in the coming months.
Selective lenders
While mortgage applications are beginning to increase, banks are simultaneously getting more cautious with their lending. With underwriting tightening up, it is a little more difficult to get a mortgage right now for some borrowers. But mortgage rates remain at record lows, so this may help encourage potential buyers with good credit to take the leap.
>> Related: These Experts Can Ease Seniors' Stress About Relocating to a CCRC
Ready to sell?
It may seem counter-intuitive, but depending on where you live, now may be a good time to list your home for sale. If you are thinking of selling, it's a good idea to talk to a real estate expert in your area, who can give you insights on the state of your particular market.